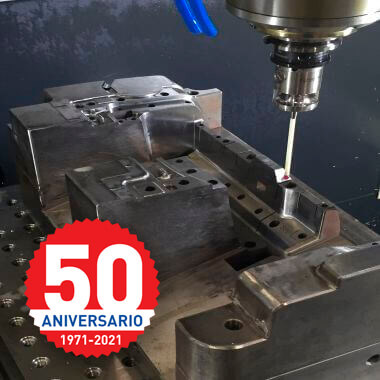 We are a company that, since 1971, carries out the design, manufacture, modification, repair of molds in general, as well as the manufacture of prototype molds and machining of parts.
We work mainly for the automotive sector, being certified according to the quality standard
UNE – EN – ISO 9001
We have modern machinery with wide capacities (CNC milling machines, five axes, high speed, high precision CNC lathes) to produce molds of up to 16 tons.
We are part of the HAZITEK business R&D support program.
An action co-financed by the Basque Government and the European Union through the European Regional Development Fund 2021-2027 (ERDF). Project no. ZL-2021/00211 + CARBOBRAKE and Project no. ZL-2022/00197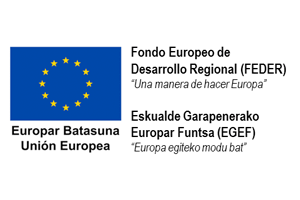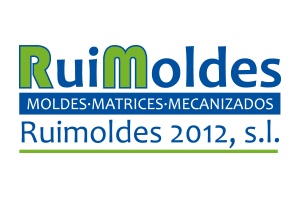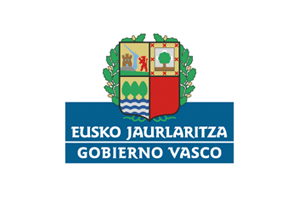 We have acquired a strong commitment to our clients, and for this reason we work with extensive experience in the sector after more than 50 years.
In addition, we are certified by the BVQI (Bureau Veritas Quality International) auditing company, according to the UNE – EN – ISO 9001 quality standard, with both experience and said certification being the basis for the trust placed by our clients.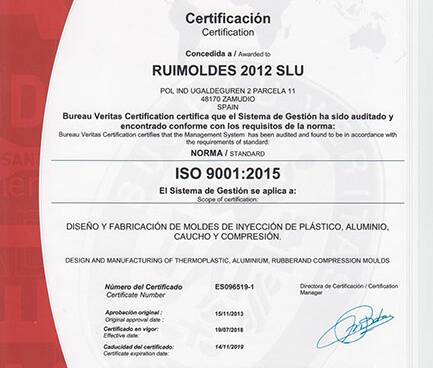 Address
Poligono Ind. Ugaldeguren II, Parcela 11
48170 ZAMUDIO - BIZKAIA (SPAIN)